I have seen this family grow from two to party of five. I fell in love with Sarah and Pat the moment I met them. I felt like they had been lifelong friends....and they have turned into just that. I have been there with them each and every time they have met all three of their babies. They have the patience of Saints, and were able to wait until they met their baby to find out if it was a boy or a girl. Their first two beautiful babes were boys.....and I could hear the joy (and slight fear ;) ) in Pat's Voice as he announced to Sarah that "It's a Girl!!!" I will never forget that moment!! Sarah was in shock & disbelief that her dreams had come true. The sweet baby that she held in her arms was going to fill their life with pink, sparkles, and unicorns! I can not believe it has already been a year since that moment, but I guess time has a way of sneaking up on you. Happy First Birthday Grayson!!!!! (And scroll to the bottom for a flashback of her BirthStory!)
And how cute is this best dressed babe!!!?!? Mommy picked out all of her outfits from the adorable Little Ladies Boutique!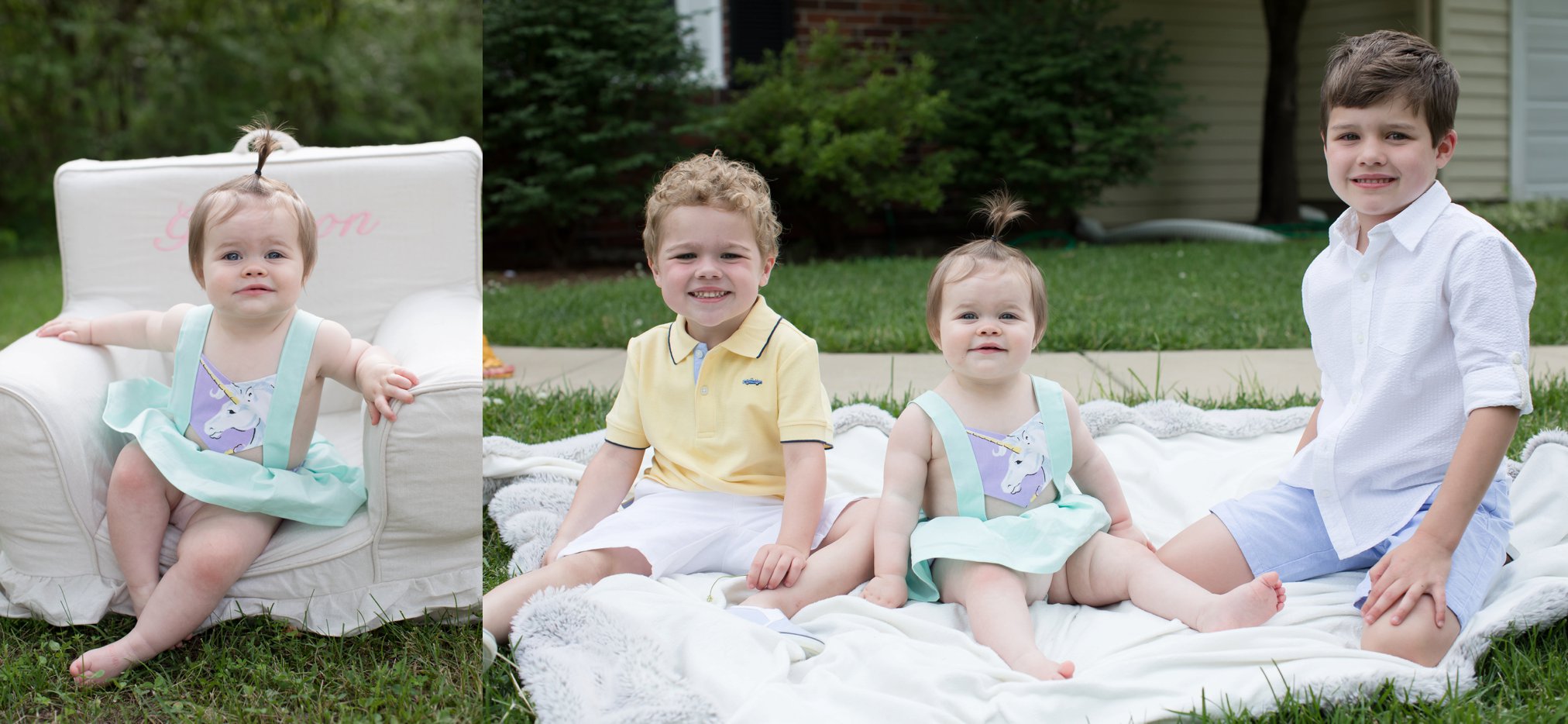 Of course we had to finish the shoot with her own cake smash!!!